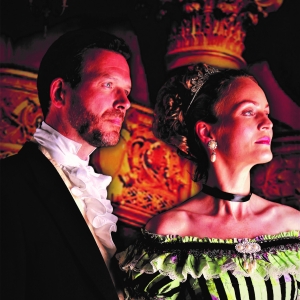 London Festival Opera appears at the renowned Grayshott Festival in 2021. An evening of fabulous opera with distinguished artists from the major opera houses to perform a selection of celebrated arias and ensembles. An evening of passion, drama and fun.
The artists appear in sumptuous Victorian evening dress recreating the grandeur of past times.
You can join in the Gala atmosphere with a chance to dress-up for the occasion; gentlemen in black ties, ladies in long dresses. Not obligatory, of course – but many will take the opportunity to join in the glamour of the evening.
Celebrated arias and ensembles from the operas of Handel, Mozart, Rossini, Verdi, Bizet and Puccini – For tickets telephone: 01428 609000